Hangover remedies
[Top]
---
Hangover is a term used to describe symptoms which are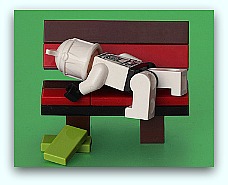 experienced after drinking large amounts of alcohol.
The symptoms of hangover include
Nausea
Noise and sensitivity
Headaches
Diarrhea
Thirst
Lethargy
Psychological symptoms such as feelings of anxiety and depression may also be induced from a hangover.
[Top]
---
There are a few things you can do to prevent hangovers. The first and most obvious one measure is not to drink too much in the first place! Too much alcohol causes dehydration and also creates acidity.
Have something to eat before you drink, food helps to absorb a bit of the alcohol and helps the body to digest it faster.

A bowl of natural yoghurt before drinking will help considerably in preventing a hangover.

It is also strongly recommended to sip water in between drinks as this will reduce the hangover.
[Top]
---
Return to natural healing homepage