counseling techniques, counseling approaches
[Top]
---
Have you ever given advice about problems? Have you ever given guidance? If the answer is yes, then you're a counselor.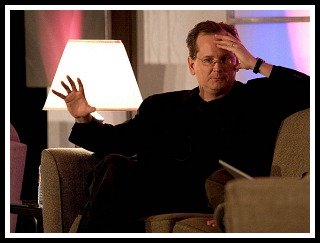 The vast majority of us will find ourselves as counselors at some point in our lives, especially if you are a parent, in that instance you are definitely a life long counselor.
Everybody needs emotional support from, whether it is just needing someone to listen to our problem, or searching for reassurance or looking for solutions to problems, counseling can help.
The first type of trained counselors were shamans they practised shaman healing.
If you need counseling it does not mean that you are emotionally weak or mentally weak in any way.
[Top]
---
Counseling can help you with
bipolar disorder
,
depression
,
stress
,
anxiety
and other
mental health problems
.
Family and friends can a help play a very important role in the healing process but sometimes you need someone outside that network and that is where professional counseling comes in.
Counseling will help
Explore learned behaviors and thoughts that make or maintain problems.

Find answers to life's problems.
Regain pleasure and a sense of control in your life.

Counseling gives you the chance to recognize the factors that add to their difficulties and deal successfully with the behavioral, interpersonal, situational and psychological reasons of those difficulties.

Pinpoint your problems and understand aspects of your problems which may be improved.

Develop a positive outlook and identify illogical and negative patterns that contribute towards feelings of helplessness and hopelessness.
[Top]
---
A counselor uses numerous techniques while working with their clients but there is no reason why the following counseling techniques cannot be used by us in our own daily lives
Listening
This is an extremely important skill and it is the counselor's primary role during sessions. When the counselor needs clarification they will let you know and when they understand something you say they will indicate it.
Encouragement
During a counseling session, a counselor will do everything they can to encourage you in any successes that you have experienced.
Nonjudgmental
If you say something which is amusing, repulsive or shocking the counselor will do everything they can to avoid showing a reaction, the acceptation to this is if you are sharing something and you want the counselor's empathy. The counselor will let you make your own judgments.
Coaching
A counselor can act as a coach for you, they will discuss and model different strategies which are intended to give you the power to make a change in your own situation
Look at alternatives
A counselor helps you to explore alternatives to your situation. How do they do this? By doing everything they can to give you the responsibility of decision making.
Return to natural healing home page