High five elements make the universe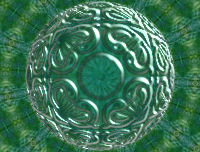 The Five Elements in Ayurevda are different forms of energy that work with each other in a constant state of interaction as well as fluctuation.
They create, transform, move, connect, as stabilize all everything. Below is an explanation of each of these elements.
Earth is a stable substance.

It manifests permanence, stability and rigidity. Tissues, teeth, cells, bones, are manifestations of earth in our body.
Water characterizes
change as well as representing liquid state.the Water element consists of more than just the substance we know as water. It a embodies physical qualities, energetic properties as well as biological functions of the element
Fire transforms any substance
Fire has power to convert solids into liquids into gas then back again. It transforms any substance. In our bodies, the energy or fire binds atoms together. It turns food into energy.
The fire governs absorption as well as digestion in living organism.
Air...mobile...dynamic

Air is dynamic as well as mobile. In our body, air is the foundation for every energy transfer reactions. For fire to burn it must have air.
Space is consciousness
Space or ether is the subtlest type of matter can be perceived only in meditation. In our body, ether signifies the empty spaces or cavities which exist. In our minds, ether represents consciousness. The main characteristic ether has, is sound.
Return from five elements to natural healing home