How to do Transcendental Meditation
Do you want to know how to do transcendental
meditation
? I will show you the basics, the first thing I would suggest you do if you have not done so already is to visit the
what is transcendental meditation
page. This will give you a good idea of what
transcendental meditation
is.
The basic method of transcendental meditation is not that different from other types of meditation.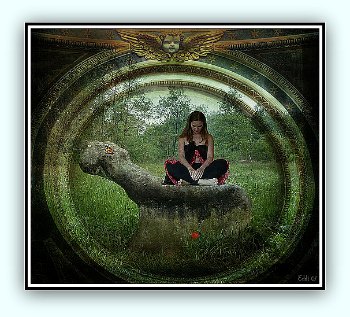 There are no specific sitting positions that you need to adopt in order to do transcendental meditation.

Ok here are the basics


Sit down and get settled and comfortable. Make sure that there are no distractions.
Close your eyes, then allow your mind and body to relax.
Breath slowly and deeply, let yourself feel the mind relaxing.
Say the mantra you have chosen softly and continue to repeat the mantra for about one minute. Making your voice softer and softer as you do so.
Once you have said the mantra as softly as you can, repeat the mantra in your head, without saying your mantra out loud. Feel the mantra and do not force yourself to concentrate on the mantra.
Allow yourself to focus on the universe as well as the feeling of closeness and togetherness with the universe, while you continue to mentally repeat your mantra for about twenty minutes.
If you forget the mantra, keep calm and allow the mantra to come back naturally. Should a different thought enter your head, do not allow yourself to focus on it. Let yourself come back to your mantra naturally. Transcendental
meditation
is usually practised twice everyday, once before breakfast and again in the afternoon before dinnertime.
Return to natural healing home page
Return from how to do Transcendental Meditation to benefits