How to do Transcendental Meditation
How to do transcendental
meditation
? This article will give you information about the technique and more. The first thing I would suggest you do if you have not done so already is to visit the
what is transcendental meditation?
page. This will give you a good idea of what
transcendental meditation
is.
The basic method of transcendental meditation is not that different from other types of meditation.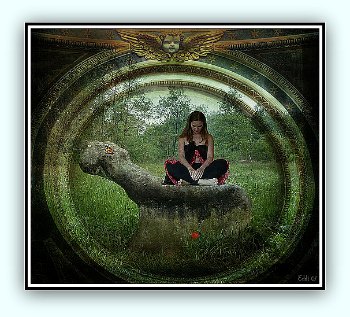 There are no specific sitting positions that you need to adopt in order to do transcendental meditation.
Mashesh Yogi explains more about the transcendental meditation technique in this video. This is a very good article in The Guardian newspaper from Stuart Heritage, who decided to give TM a try. Source:http://www.theguardian.com/lifeandstyle/2014/mar/01/transcendental-meditation-does-it-work
Scientific research.
There has been lots of research done on TM going all the way back to the 70's. Here I have written about three recent scientific trials.
Cardiovascular disease
A randomized controlled trial was conducted involving 201 black women and men. Black people have high rates of cardiovascular disease. They were randomized the TM group and the health education group. The researchers concluded from the results that TM significantly reduced myocardial infarction, stroke and mortality. Source:http://circoutcomes.ahajournals.org/content/5/6/750.short
Depression, stress and burnout
Forty support staff and secondary school teachers from Bennington, a school for kids with very bad behavioural problems, in Vermont, USA, were assigned to either to the wait list group or the TM group for four months. From the results the researchers concluded that TM reduced psychological distress. Source:http://www.ncbi.nlm.nih.gov/pmc/articles/PMC3951026/
HIV
Researchers conducted a single blind randomized controlled trial on 22 people with HIV. They were equally randomized to the healthy eating group and the TM group. The TM group displayed significant improvement in vitality. The researchers concluded that TM was a viable way of reducing stress in people with HIV and could enhance their quality of life. Source:http://www.tandfonline.com/doi/abs/10.1080/09540121.2013.764396#.VL0AltLF-7s This is a short video from Huffington post live about how transcendental mediation changed a HIV patient's life
This is not transcendental meditation but it is a technique that can help you to relax.
Sit down and get settled and comfortable. Make sure that there are no distractions.
Close your eyes, then allow your mind and body to relax.
Breath slowly and deeply, let yourself feel the mind relaxing.
Say the mantra you have chosen softly and continue to repeat the mantra for about one minute. Making your voice softer and softer as you do so.
Once you have said the mantra as softly as you can, repeat the mantra in your head, without saying your mantra out loud. Feel the mantra and do not force yourself to concentrate on the mantra.
Allow yourself to focus on the universe as well as the feeling of closeness and togetherness with the universe, while you continue to mentally repeat your mantra for about twenty minutes.
If you forget the mantra, keep calm and allow the mantra to come back naturally. Should a different thought enter your head, do not allow yourself to focus on it. Let yourself come back to your mantra naturally. This technique
meditation
is usually practised twice everyday, once before breakfast and again in the afternoon before dinnertime.
Return to natural healing home page
Return from how to do Transcendental Meditation to benefits